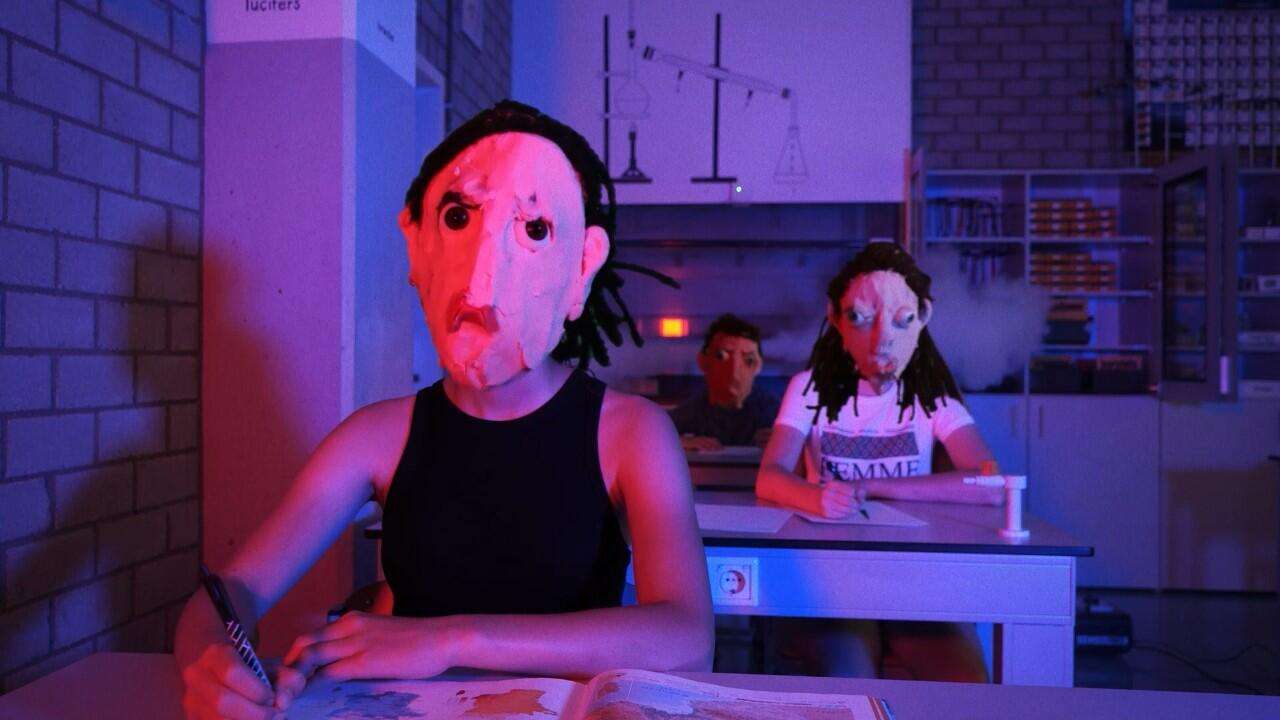 Framed: Student Shorts
Film

animation

Framed

Share
This programme is full of beautiful short films made by national and international art students.
When studying at an art academy there is room to create whatever you want, and that couldn't make us happier. Celebrate creative freedom with us and watch these authentic shorts.

The following films are part of this shortsprogramme.
| | | | |
| --- | --- | --- | --- |
| Title | Director | Length | Description |
| Beanboy | Emily Hanning | 0:05:54 | Summer is a time of endless potential, but when a rabbit's fears start getting in the way of having fun with his friends, Beanboy pops in and does his thing. |
| Goodbye Soal | Paola Cubillos | 0:07:24 | The quietness in a woman's apartment is imperiled by the emergence of a water leak. As the drops fall, unspoken memories of a sleeping man surface with a scared child begging to be seen and protected. |
| Turf | Stijn van Staveren | 0:03:13 | On the 4th of march 1590, In the midst of the 80 years' war between Spain and the Dutch rebels, a cargo ship carrying turf enters Spanish occupied Breda in the middle of the night. The cargo ship has done that a million times before. This time however, the ship's hold is filled with Dutch rebel soldiers. |
| The Eastern Rain | Milly Yencken | 0:09:03 | If the rain were to fall indoors, but never outdoors ...where do we begin to look for shelter? |
| Pressure | Sterre Goedkoop | 0:02:33 | Sometimes, stress just keeps building up, until we reach a point where we can no longer trust our own mind. We feel so unsure about what we're doing. Pressure tries to capture that emotion, and the calmth a safe space, a home, can bring. |
| The Price of Knowing | Eva Bonnevits, Martijn Kersten, Stijn van Staveren, Felix Reijmers | 0:05:07 | The oracle predicts the lifespan of her followers, but against what cost? |
| Pressure | Jennah Kips | 0:04:39 | When a high school girl enters class with her classmates, she experiences a lot of pressure from her teacher to perform well. This pressure gets so high, that she explodes... |
| Be Good to Me / Wees goed voor mij | Yasmine Aarts | 0:02:05 | Wees Goed voor Mij gaat over een meisje die de confrontatie aangaat met haar spiegel(beeld) en letterlijk verloren raakt in haar imperfecties. Het gedicht is geschreven door Mirinne van Beek |
| Eclipse | Clémence Bailly, Sélim Lallaoui, Césdar Luton, Axel Mechin, Achille Pasquier | 0:07:51 | |
| Schoenmaten | Quita Felix | 0:05:53 | The search for a tap dance shoe leaves a building topsy-turvy. |
| Dream Watchers | Chemène de Heus, Daphne Alkemade, Janice Degenkamp, Naomi Wijnhoven, Tylene Meijer | 0:04:14 | Scout leader helps a boy overcome his nightmare.' |
| Mano | Toke Madsen | 0:06:58 | Trapped in a neglectful family situation a protective older brother takes care of his younger sibling and confronts his absent mother, leading to a rash decision. |

Note: this page is under construction.
Agenda
There are no new dates planned (yet) for Framed: Student Shorts.