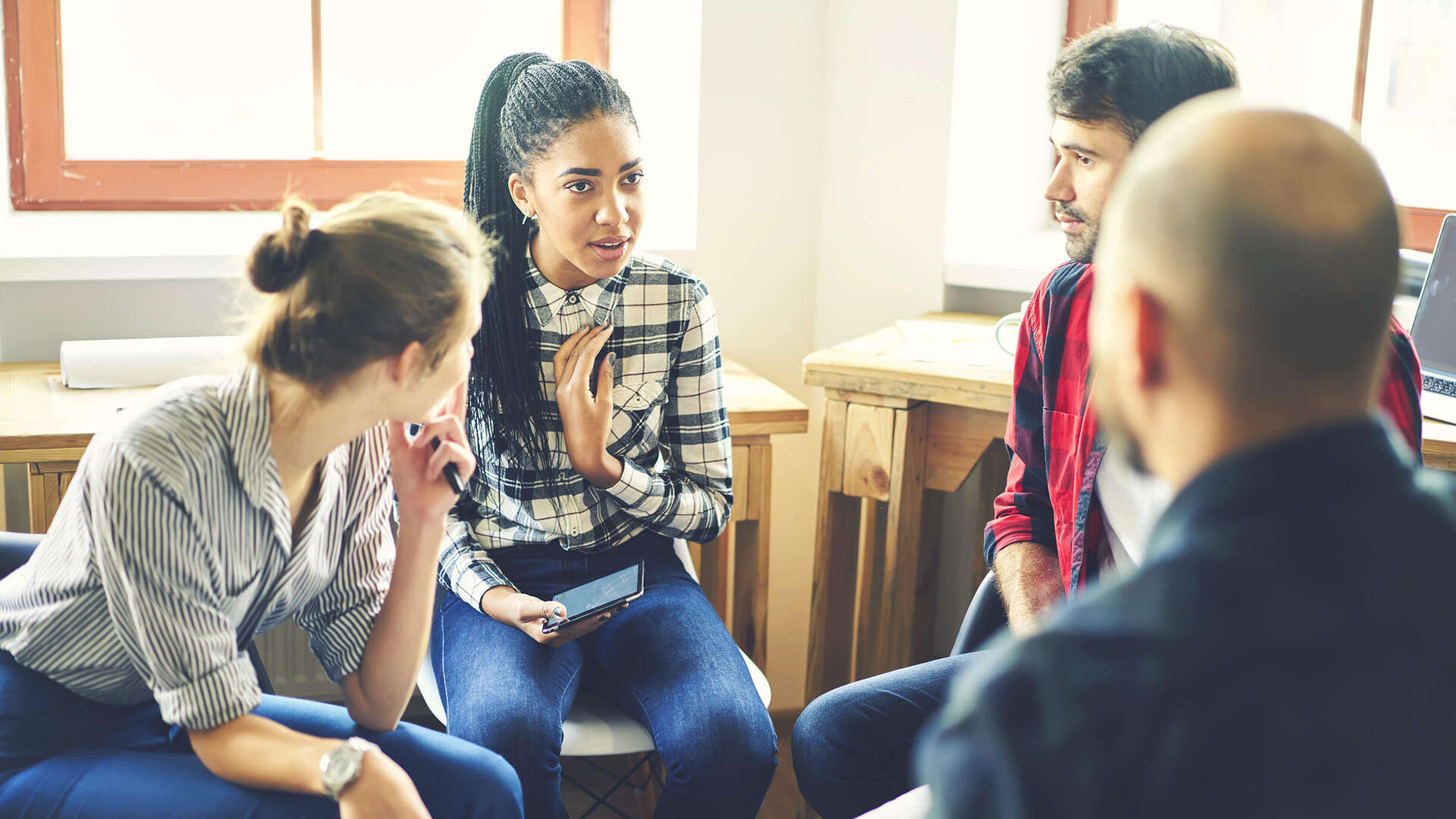 Dutch as a second language | Conversation Class A
Conversatiegroup level A1-A2
In addition to language classes, the Forum also offers conversation classes at different language levels. In small groups (maximum of six people) you will discuss various topics, such as news items, experiences in the Netherlands, etc. In the conversation group A1-A2 you can practice speaking Dutch in a safe and stimulating environment. The supervising teacher can answer questions about the language and give feedback.
Extra information
A course consists of 12 sessions of 90 minutes. Classes are once a week on Wednesdays, 9.30am - 11.00am. The first class is on Wednesday Septembre 20th, the last class is on Wednesday Decembre 13th.
Questions? Send an e-mail to info@forum.nl.
Agenda
There are no new dates planned (yet) for Dutch as a second language | Conversation Class A.
More language courses
Forum Groningen offers language courses at different levels. Below you will find the complete overview: